Night vision systems were first utilized mounted on tanks during World War II. Today, when we think hear night vision systems, they're not all about vehicles anymore. Law enforcement aviation has also made good use of night vision systems.
Airborne policing includes air patrol, ground support, traffic control for aircraft, high-speed vehicle pursuits, search and rescue missions, control and monitoring of massive public events, and other large-scale public incidents.
Safe Flight
From surveillance to emergency assistance to crimefighting, police aviation needs solutions to help them in their missions.
Flying an aircraft with aviation night vision goggles (NVG) provides the pilot with better awareness of the surrounding, which is highly essential when avoiding hazards such as power or electrical lines and rugged environments.
Stealth Missions
Aside from safety, law enforcement aviation operators rely on night vision goggles for stealth. Image intensification features of night vision goggles allow pilots to fly at night or during low light flying conditions.
Law Enforcement Aviation NVG
In law enforcement aviation, there are two classifications of night vision very commonly used: thermal systems and light intensification.
The two types of night vision used in law enforcement aviation missions are thermal systems and light intensification.
Light Intensification Systems
With light intensification systems, the tubed goggles included in the mechanism acquires minimal amounts of light while airborne and amplifies the light – to the point where seeing in the dark is possible.
Thermal Systems
With thermal systems, sensors are used to transform the differences in temperatures between living things and other objects into discernible images. This also includes converting the temperature changes in environments into visible and identifiable figures.
Airborne Policing: Dual-Tube Goggles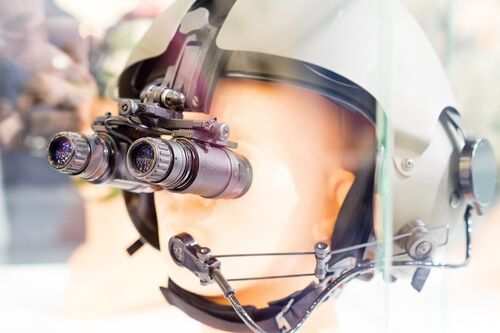 The ideal night vision systems for law enforcement pilots are dual-tube goggles.
This type allows pilots to use both eyes in the night vision device to avoid any mixed signals.
Aviation NVG Training for Law Enforcement
Investing in aviation night vision goggles for law enforcement may potentially be wasted if police departments and organizations are not committed to training.
The Federal Aviation Administration has implemented that all operators must undergo the FAA-approved training program for using night vision goggles. This also includes the required inspection and maintenance programs for night vision goggles.
Aviation NVG Inspection
As with any other technological gear and devices, aviation night vision goggles require periodic inspection services.
The mandatory inspection, repair, and maintenance of aviation night vision goggles as recommended by the FAA also ensure that the devices have complete airworthiness.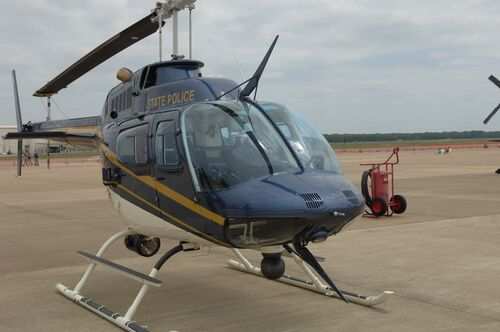 These inspection, repair, and maintenance procedures are only to be conducted by an FAA-certified Repair Station, such as Night Flight Concepts.
We are also authorized to repair and remove parts and components of the device to the following models: ITT F4949 series, L3 M949 series (previously Litton & Northrup Grumman), and NIVISYS – NVAG series.
Powerful Tool for Police Departments
Law enforcement aviation is a powerful component of police departments. And aviation night vision goggles are an essential tool to keep airborne policing a safe endeavor for our pilot officers.
It's also a constant reminder for citizens that the eye of law enforcement is keeping them safe, especially at night.
Aside from this, patrolling police aircraft cues potential wrongdoers that the eye of the law is watching them.
If your department or organization needs more information about US military-grade aviation night vision goggles for law enforcement operations, please reach out to us.
Since 2006, Night Flight Concepts is a globally recognized provider of aviation night vision solutions to law enforcement, first responders, emergency medical services, search and rescue, military, and commercial operators.
From the sales of night vision goggles, providing FAA-certified training, inspection, repair, and maintenance, to preparing police aircraft for night vision modifications, we are your premier provider of NVG solutions.